Article and Video CATEGORIES
GRACEcast - Discussions with the Global Resource for Advancing Cancer Education
Image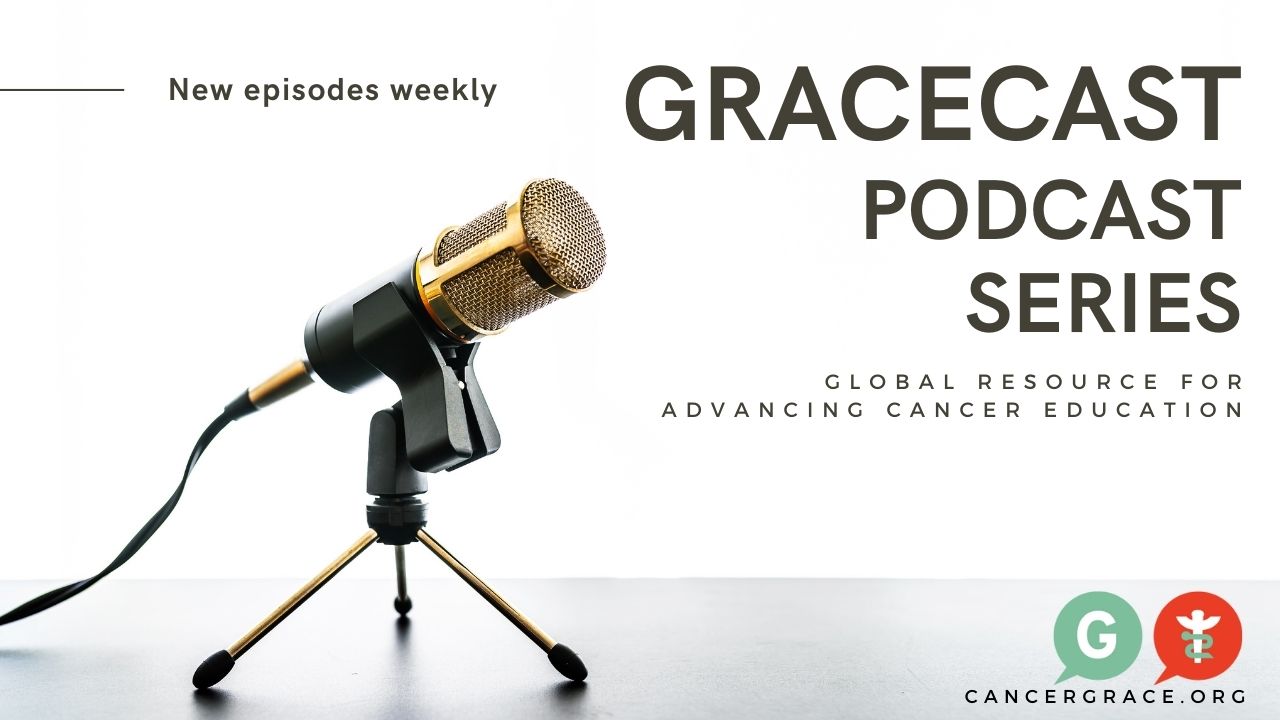 Podcasts are available weekly on the GRACE site
---
GRACE information is available in many formats - including podcasts!  
We have a weekly podcast series mirroring our produced video programs.  52 times per year we offer a weekly podcast with the latest in cancer treatment education.  If you are someone who diligently listens to podcasts in the car, in your office, or about the house, download and subscribe to the weekly offering from our programs.  
In this podcast series, we work to bring professionals together with patients and caregivers to work in partnership. We interview patients, advocates, and healthcare professionals to provide the most updated information for our community and to highlight important issues facing those dealing with a cancer diagnosis.
 
You can access the podcast through your favorite podcast platform (Apple podcasts, Spotify, iHeartRadio, Castbox, Deezer, Podcast Addict, Podchaser, JioSaavn Google podcasts, Spreaker...), or you can see and listen to the newest here on our podcast page.
You can go directly to Spreaker, our podcast host, to listen to the weekly podcasts, and you also can listen via our YouTube channel.  
So many options!  Don't miss out on great information available in podcast format. 
Please feel free to offer comments and raise questions in our
discussion forums.
Join The conversation