Article and Video CATEGORIES
Targeted Therapies Patient Forum September 2017 Speaker Highlight - Nathan Pennell, MD, PhD.
***Speaker Highlights***
for full faculty bio's, please visit our FACULTY page
---
Learn about Nathan Pennell, MD, PhD, Cleveland Clinic Taussig Cancer Center.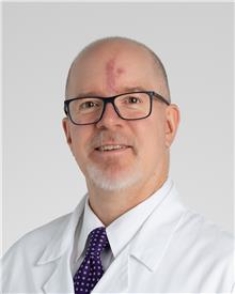 Dr. Pennell is a board certified medical oncologist who joined the staff of the Taussig Cancer Center in 2008. He specializes in the treatment of thoracic malignancies with a focus on lung cancer, and was appointed director of the TCI lung cancer medical oncology program in 2010. He is an associate professor medical oncology at the Cleveland Clinic Lerner College. Dr. Pennell's research interests include clinical trials using novel therapies, with a goal of facilitating the movement of new treatments from the laboratory to the clinic. He received his Ph.D. in neuroscience in 1998 and his M.D. in 2002 from the University of Florida College of Medicine in Gainesville, FL. Dr. Pennell completed his internal medicine residency in 2005 at Brigham and Women's Hospital in Boston, MA. His medical oncology fellowship training was completed in 2007 at the Dana-Farber Cancer Institute. 
Dr. Pennell is a long time friend of GRACE, having provided much insight and caring discussion in our forums and posts throughout the years.  We are thrilled to have him as a part of the upcoming Targeted Therapies Forum.  
---
For a sampling of GRACE videos that feature Dr. Pennell, please visit here!

Targeted Therapies in Lung Cancer Patient Forum
September 16, 2017
Presented by the Global Resource for Advancing Cancer Education in collaboration
with the Cleveland Clinic Cancer Center
See below for our growing list of topics and presenters!  
Register at cancerGRACE.org | Agenda is subject to change
8:30 – 10:00 am     
 
The Many Faces of Progression


Dr. Nathan Pennell 

Cleveland Clinic Cancer Center 

The Role of Local Therapy


Dr. Shirish Gadgeel 

Karmanos Cancer Center, Wayne State University 

Biopsies & Re-biopsies


Dr. Karen Reckamp,

City of Hope

10:30 – noon     
 

The Question of Clinical Trials

Dr. Alice Shaw 

Massachusetts General Hospital 

The Crossroads: Local Therapy, Chemo, Targeted Therapy, or Immunotherapy? 

Panel Discussion with Drs. Pennell, Gadgeel, Reckamp, and Shaw, and patients Matt Hiznay (ALK) and Sara Whitlock (RET). Moderator: Dr. H. (Jack) West

BREAKOUT SESSIONS

1:00 – 2:30 pm     

 

Presentations by Lung Cancer Sub-type


*Available treatment options 


*Acquired resistance: How do you pick your next treatment?

 

ALK/ROS

 

Dr. Alice Shaw, Dr. Shirish Gadgeel, & Matt Hiznay, ALK patient

EGFR

 

Dr. Nathan Pennell, Dr. H. (Jack) West, & John Cherol, EGFR patient

MET/RET/BRAF

Dr. Karen Reckamp, Dr. Vamsidhar Velcheti (

Cleveland Clinic Cancer Center

), & Sara Whitlock, RET patient

BREAKOUT SESSIONS

2:50 – 4:00 pm     

 

Managing the Costs of Cancer Care




James P. Stevenson, MD 

Cleveland Clinic Cancer Center

Patient to Patient Mentoring


Kathryn Sefcek, MHA 

4th Angel Mentoring Program

Avoiding Fake News & Finding Trustworthy Cancer Info Online

Dr. H. (Jack) West 

Swedish Cancer Institute & Founder of cancerGRACE

Janet Freeman-Daily 

ROS1 patient, #LCSM Twitter Chat co-moderator, Cure Today contributor,

Gray Connections

blogger
---


Please feel free to offer comments and raise questions in our
discussion forums.
Join The conversation