Article and Video CATEGORIES
Stage IV NSCLC and New Targets: RET
Post ASCO 2019 Lung Cancer Round Table Discussion - Stage IV NSCLC and New Targets: RET
Image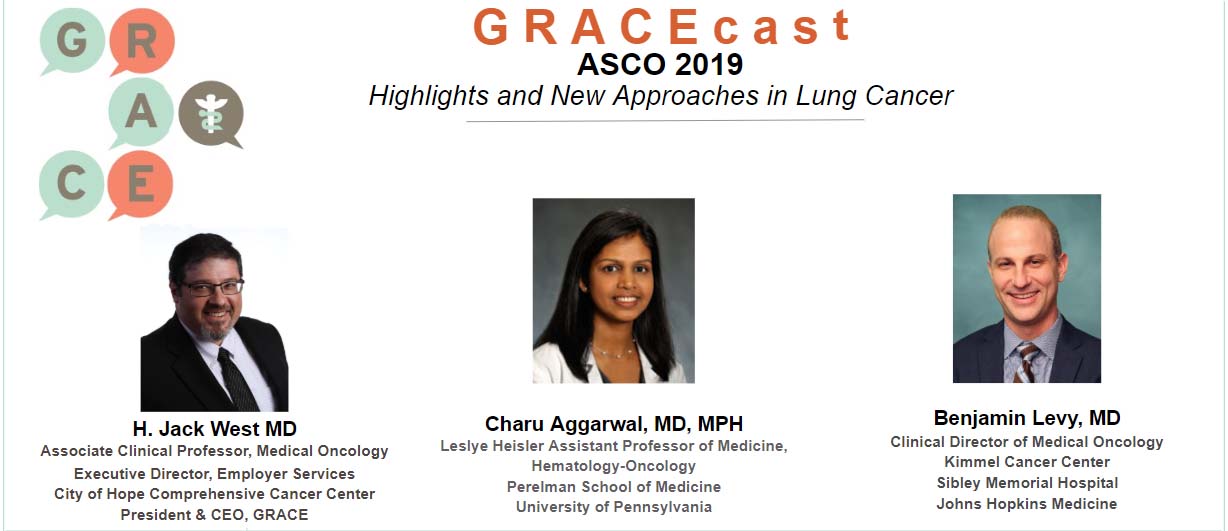 We are excited to share with you more videos from a recent series of discussions between Drs. Howard (Jack) West, MD, Associate Clinical Professor, Medical Oncology, Executive Director, Employer Services at City of Hope Comprehensive Cancer Center, and Founder, President and CEO Of GRACE, Charu Aggarwal, MD, MPH with the Perelman Center for Advanced Medicine, University of Pennsylvania, and Benjamin Levy MD, Clinical Director Of Medical Oncology, Assistant Professor Of Oncology at the Johns Hopkins Sidney Kimmel Cancer Center at Sibley Memorial Hospital.
The doctors recently collaborated from their respective geographical locations to review top discussion points from Lung Cancer from ASCO 2019.  In this video, the doctors discuss stage 4 non-small cell lung cancer and new targets, specifically RET. 
Please visit our community forums with any questions or comments! 
Please feel free to offer comments and raise questions in our
discussion forums.
Join The conversation