Article and Video CATEGORIES
Treatment Options From 5 Experts for Newly Diagnosed Follicular Lymphoma: An Online Tool
Image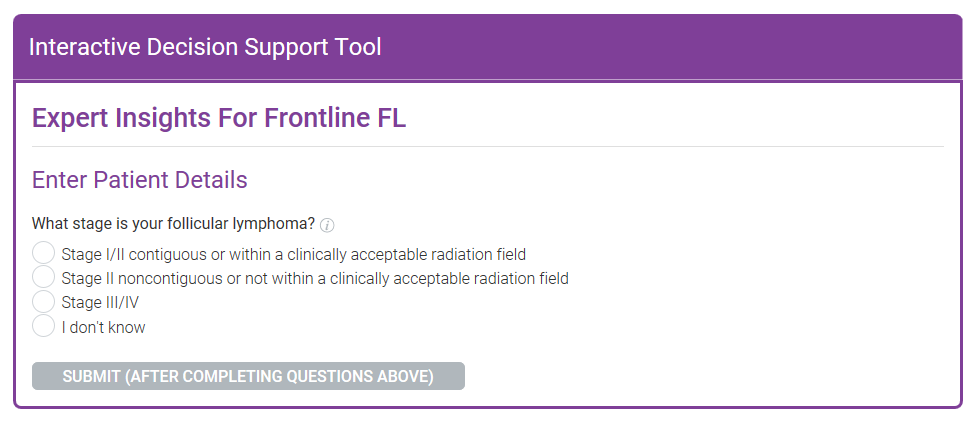 Did you recently receive a diagnosis of follicular lymphoma?
---
GRACE has partnered with Clinical Care Options to develop an interactive online tool to help you understand more about your disease and treatment options. Answer a series of multiple-choice questions and then get treatment options chosen by the 5 lymphoma experts listed below.
To make best use of this tool, it is recommended that you have as much information about your cancer as possible before you begin. To assist you in gathering this information, click here for a PDF consultation checklist with helpful questions for your oncologist. For additional tips, please also see "How to Talk to Your Oncologist."
If you are a health care provider, you can find CCO's clinician-focused tool here: www.clinicaloptions.com/FLtool
---
Please feel free to offer comments and raise questions in our
discussion forums.
Join The conversation