Article and Video CATEGORIES
Join us September 12, 2020 for the rescheduled Targeted Therapies Patient Forum
Please read the information below regarding the 2020 Targeted Therapies Patient Forum reschedule due to COVID-19.
Image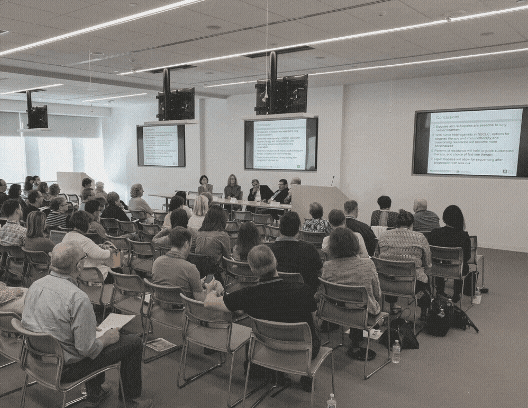 Join us for the rescheduled LIVE ONLINE Targeted Therapies Forum 
---
The health and safety of our staff, faculty and patient community is our highest priority. Therefore, the Global Resource for Advancing Cancer Education had made the difficult decision to postpone our annual Targeted Therapies Forum, originally scheduled for March 28 in Boston, until early fall due to the current COVID-19 outbreak.  We are pleased to confirm the LIVE ONLINE Targeted Therapies Forum will be September 12, 2020.
Due to travel bans and health risk concerns, rescheduling this event will enable us to ensure an experience that all participants expect and deserve in a safe environment. We are pleased with and believe you will agree our online platform will be user friendly and a great experience for all of us. 
We are eager to have you join us for this highly anticipated annual livestreamed event which features the top oncologists in their field presenting the most current and emerging information in targeted therapies and answering patient questions in real time. The rescheduled event will be September 12, 2020.  More details will be forthcoming, and your registration will automatically be applied to the rescheduled event; there is no need to re-register. 
Registration remains open at this time and as more information becomes available we will notify you.  
The latest information about our Targeted Therapies Forum will always be available at www.cancergrace.org. 
If you have any questions regarding your registration, please email us at info@cancerGRACE.org. 
We look forward to having you join us in the fall. Until then, stay safe and healthy!
---
Join GRACE Live ONLINE September 12, 2020
---
Register Below for the GRACE 2020 Targeted Therapies Patient Forum!
This event will be held LIVE ONLINE
For Details - Please View the full Agenda and the Faculty Information for more information! 
Please feel free to offer comments and raise questions in our
discussion forums.
Join The conversation