Article and Video CATEGORIES
BVSEV - Ned's Chart of Treatment vs QOL
Another favorite from GRACE archives
In recent discussions, and in honor of our 15 year anniversary, some of our board members and staff came up with a list of their favorite patient education pieces. 
---
Our dear Ned was a stalwart supporter of GRACE, and had a huge part of us becoming the amazing community that we have been. 
We sadly lost Ned in 2011, but his humor, goodwill, and kindness lives on.  We at GRACE will always remember him as a founding member of our community.  
Ned developed the below BVSEV chart, tracking his treatment and quality of life for a period of time during his journey with Lung Cancer.  (for a larger version of this chart, click here)
Image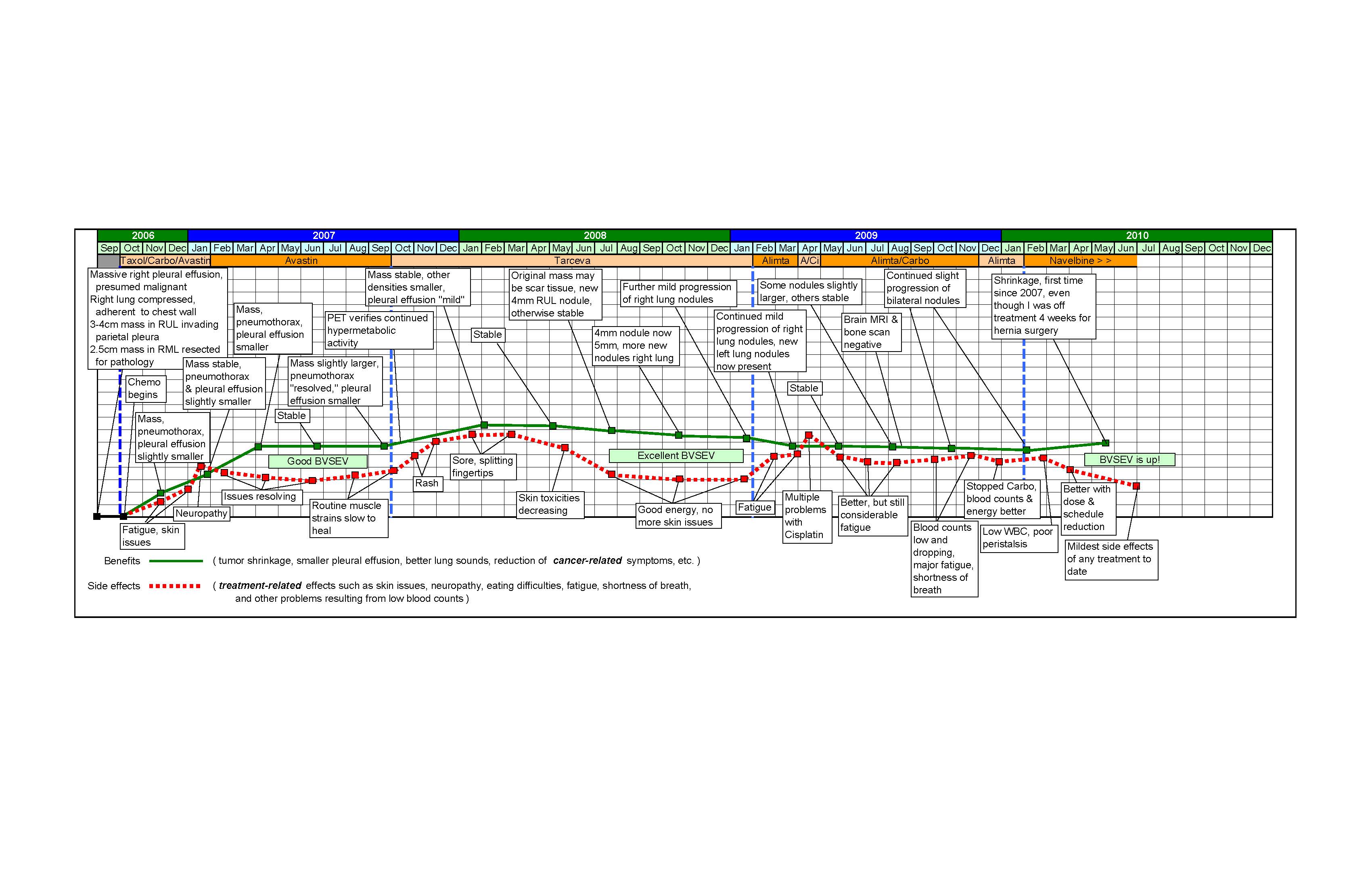 Please feel free to offer comments and raise questions in our
discussion forums.
Join The conversation