Article and Video CATEGORIES
Consejos para tener en cuenta cuando empieces a procesar tus próximos pasos.
Consejos para tener en cuenta cuando empieces a procesar tus próximos pasos.

Un diagnóstico de cáncer puede ser devastador: de repente, el tiempo se detiene mientras la ansiedad y el miedo se apoderan de uno.
---
Lo importante es que tu o tu cuidador pueden ser tu mejor defensor y aliado en el camino hacia el tratamiento. Si quieres participar activamente en tu cuidado, aquí tienes algunos consejos que debes tener en cuenta cuando empieces a procesar tu situación: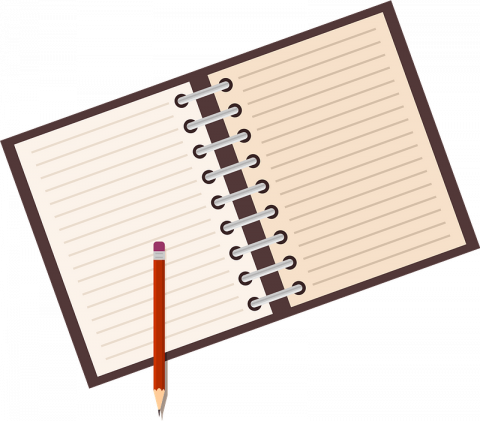 Consigue un cuaderno y una carpeta: antes de la visita al médico, anota las preguntas importantes y cualquier síntoma o cambio en los síntomas. Pregúntales qué puedes experimentar durante y después del tratamiento. Durante la visita o inmediatamente después, tome notas mientras la información esté fresca en su mente. Será una referencia útil, ya que la información puede resultar abrumadora. A la mayoría de los médicos no les importa que les graben y es la forma más fácil de tener un registro exacto de lo que se habló.
Conserve una copia de tus exámenes y los informes: pide a tu médico una copia de todos los informes (probablemente tendrás que obtener una copia de tus exámenes exploratorios reales en el centro de diagnóstico por imagen) y añádela a tu carpeta. Serán importantes en caso de que busque una segunda opinión/consulta o solicite ayuda económica.
Identifica a alguien (tu mismo o un ser querido/amigo) que será el guardián del conocimiento: esta persona puede investigar tu situación y hacerse una idea de las preguntas adecuadas que debes formular. Lo ideal es que sea una persona objetiva, que dedique tiempo a comprender tu situación y que te acompañe a las citas. (cancergrace.org, cancer.gov y cancer.net son excelentes puntos de partida como recursos en línea para obtener información fiable).
Pruebas de imagen y (si procede) genéticas: asegúrate de que tu médico solicite todas las pruebas de imagen y genéticas necesarias para evaluar plenamente la situación antes de programar cualquier intervención quirúrgica o tratamiento.
Busca un centro oncológico designado por el Instituto Nacional del Cáncer (NCI): para aumentar tus probabilidades de obtener el mejor resultado posible, busca la atención de especialistas con experiencia en tu cáncer en específico. Si te encuentras en EE.UU., considera la posibilidad de acudir a un centro oncológico designado por el Instituto Nacional del Cáncer. Si no te encuentras cerca de un centro oncológico designado por el NCI, considera la posibilidad de obtener una segunda opinión de un centro oncológico designado por el Instituto Nacional del Cáncer (NCI). Consulte el siguiente consejo a continuación).
Considera la posibilidad de una segunda opinión: cualquier cirujano oncológico u oncólogo entenderá la tranquilidad que puede proporcionar una segunda opinión profesional (en persona o virtualmente). Es posible que haya que tomar algunas decisiones y tú tienes derecho a tomarte el tiempo necesario para obtener toda la información posible a fin de tomar las decisiones más informadas que sean adecuadas para ti. Lo ideal es que lo hagas una vez que tengas un diagnóstico y antes de iniciar una intervención quirúrgica o un tratamiento. Dos cabezas piensan mejor que una.
Considera la posibilidad de realizar ensayos clínicos - Hay muchos ensayos clínicos prometedores y puede que haya uno que se ajuste a tus necesidades. Los oncólogos de los centros oncológicos designados por el NCI tienen excelentes conexiones con las ofertas disponibles. Aquí tienes una serie de vídeos sobre cómo entender los ensayos clínicos. Serie 1 y Serie 2.
Image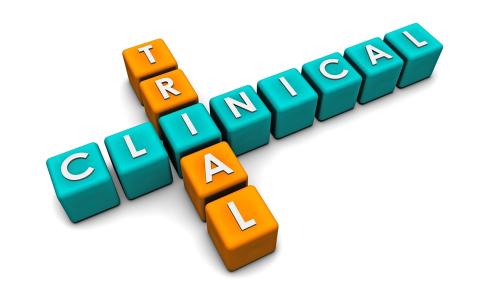 Especialista, especialista, especialista: lo ideal es que todas las intervenciones quirúrgicas las lleve a cabo un cirujano especializado en ese tipo concreto de cirugía y, en menor medida, que los tratamientos los administren o prescriban oncólogos especializados en tu cáncer en específico. Hay que reconocer que esto puede depender en cierta medida del lugar donde vives. Si no hay un especialista local una consulta virtual (2ª opinión) con un especialista te ayudará a identificar tus mejores opciones de tratamiento y la mayoría de las veces estos tratamientos se pueden tomar en un centro local.
Lleva un registro de tus visitas y citas: no des por sentado que tu médico o el centro oncológico están al tanto de cada paciente. Aunque se esfuerzan al máximo, los detalles pueden pasar desapercibidos. Si recuerdas que tu médico te dijo que debías acudir a la consulta en 3 meses, asegúrate de hacer un seguimiento para asegurarse de que te programan la cita. Si tienes programada un examen exploratorio, asegúrate de concertar una cita de seguimiento lo más cerca posible de la fecha prevista para el informe. Esto evitará que tengas que esperar demasiado por los resultados. Algunos centros lo hacen el mismo día, mientras que otros tardan 2 o 3 días en procesarlo.
Tener un sistema de apoyo: para algunos puede ser una comunidad en línea como GRACE. Disponer de un foro en el que se puedan plantear preguntas y expresar preocupaciones entre otras personas que están pasando por situaciones similares puede ser de gran ayuda y una fuente de consuelo. Los grupos locales de apoyo al paciente o los grupos de defensa del paciente también pueden ser un gran recurso. Para otros, un sistema de apoyo puede ser simplemente el cónyuge, la familia o los amigos.
La importancia del autocuidado - por favor, cuídate. Come bien y sal a caminar para distraerte para ayudarte a procesar tu situación y a conocerte a ti mismo y lo que necesitas durante este tiempo - algunas personas diagnosticadas de cáncer necesitan estar rodeadas de seres queridos mientras que otras pueden necesitar tiempo en privado o simplemente estar tranquilo. Haz saber a tus seres queridos lo que necesitas de ellos. Por mucho que tu desees que así sea, ellos no leen la mente y realmente apreciarán cualquier orientación sobre la mejor manera de apoyarte.
Utiliza tu centro oncológico como apoyo - El apoyo de todas las personas del centro oncológico es inestimable. Todos los días trabajan con personas en tratamiento contra el cáncer. Desde el personal de enfermería y los técnicos hasta los recepcionistas, es posible que tengan respuestas que tu oncólogo no tiene. Todos los centros oncológicos deberían contar con un trabajador social que pueda ayudarte a obtener ayuda económica o a trabajar con las compañías de seguros para que aprueben los tratamientos y procedimientos. Aquí encontrará un enlace a recursos financieros.
De parte de todo el equipo de GRACE, esperamos que encuentres consuelo y apoyo en tu proceso y que sepas que no estás solo.
---
*Este artículo ha sido escrito por Nancy Sladicka Ph.D. editado por Janine Thompson, moderadora de los foros en línea de GRACE, y traducido por Alexandra Guandique Beneke, GRACE Outreach Manager.

Nancy es licenciada en biología molecular y cuenta con más de 20 años de experiencia en educación médica y comunicación sanitaria. Ha sido miembro de la Junta Directiva de GRACE durante más de 10 años y actualmente es Presidenta de Operaciones en EE.UU. de Nucleus Global. Damos las gracias a Nancy y Janine por su tiempo y experiencia, y por seguir ayudando a la comunidad GRACE.
Please feel free to offer comments and raise questions in our
discussion forums.
Join The conversation