Article and Video CATEGORIES
October 2019 Volunteer of the Month - Ketki Patel!
GRACE is so honored to work alongside some exceptional volunteers. This month we recognize Ketki Patel!
Image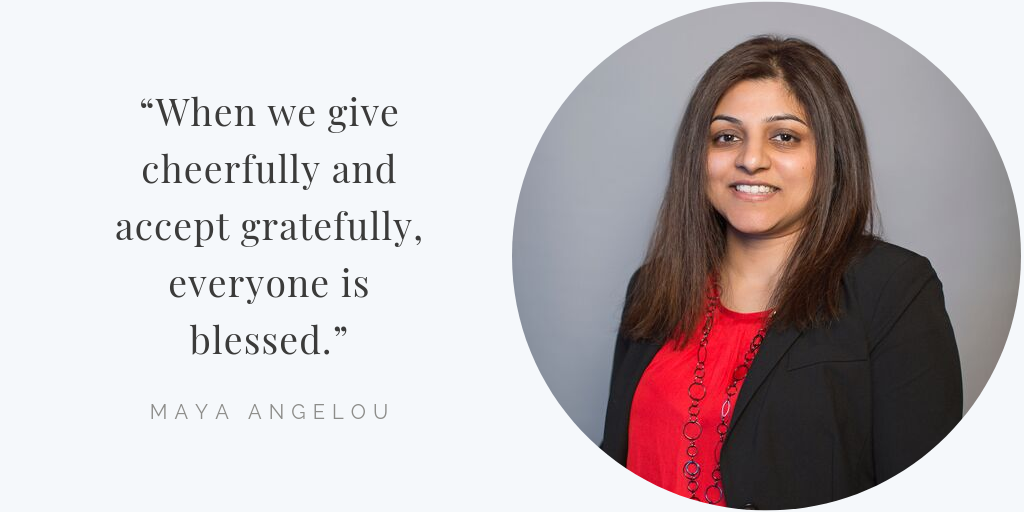 We couldn't do what we do without you, our volunteers! 
---
From sharing their own philanthropic efforts, helping at the ASCO booth, admin and transcription work, to spreading pamphlets and information about GRACE, to writing informational articles for our community, we have been lucky to have some of the most amazing people volunteer their time and efforts to GRACE.
This month we are pleased to give a huge thank you to Ketki Patel!
---
Ketki Patel, MHA, is a Program Operations Specialist/Post Award Specialist for the University of Washington Thoracic, Head and Neck Oncology Research Program in Seattle, Washington.
Ketki is an experienced Patient Financial Advocate with a demonstrated history of working with clinical trials/research, medical oncology, and holds knowledge in prior-authorization of inpatient and outpatient chemotherapy and appealing all types of claim denials. She has experience working with the drug manufacturers for drug assistance and copay assistance in the hospital billing setting.  She has her Masters in Healthcare Administration and is a Certified Transplant Financial Coordinator.
Ketki has offered GRACE excellent information on navigating the maze of the continuously changing payer landscape; from treatments to medication, genetic testing, and dealing with clinical trials.  More information from Ketki will be coming soon - and we are so thrilled to have her as one of our contributors.  We are excited to see what comes next.  
---
See Ketki's contributions to GRACE here!  
---
Ketki, Thank you!  Your articles on financial help for people dealing with cancer mean so much for our community.  For those people dealing with the journey of a cancer diagnosis, the addition of trying to understand the financial burdens placed on them is an added struggle that is something no one should have to deal with.  Your gracious gift of information is so helpful.  We appreciate and support all of your efforts.  We are GRACE because of people like you.   
The GRACE Staff
***would you like to volunteer with GRACE?  Fill out this volunteer form and a member of our team will get back to you! 
Please feel free to offer comments and raise questions in our
discussion forums.
Join The conversation