Article and Video CATEGORIES
Dr. Ross Camidge on ALK Inhibition, Molecular Screening, and Options after XALKORI
Image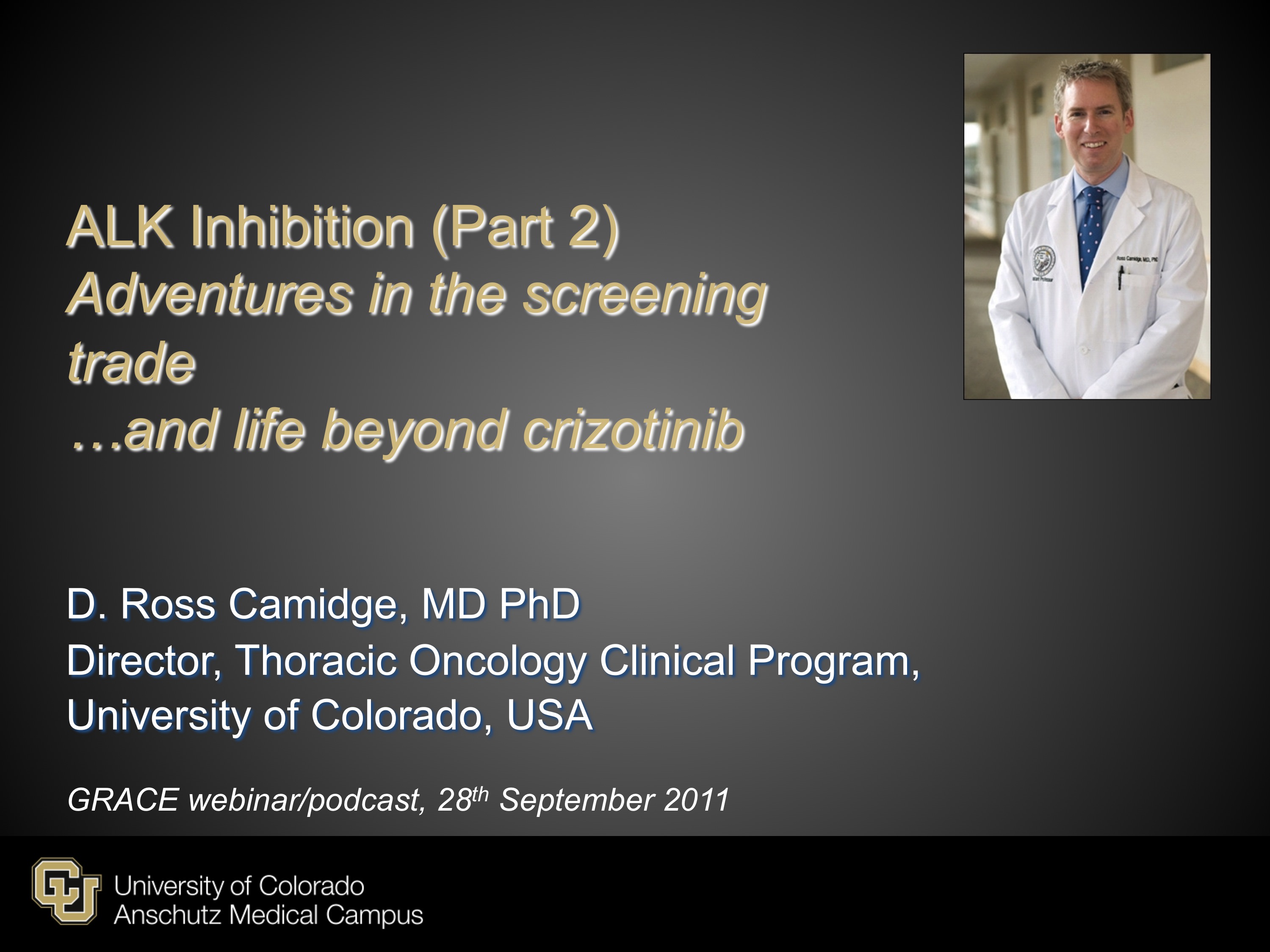 Continuing with Dr. Ross Camidge as our focus (see yesterday's post for a brief update from him on the afatinib/cetuximab trial), today let's turn to the recent webinar program he and Dr. Ben Solomon did with us on the subject of ALK Inhibition: From Biology to FDA-Approved Therapy for Advanced NSCLC". After Dr. Solomon provided an excellent summary of the biology and early clinical experience with XALKORI (crizotinib) that was so impressive in (the admittedly limited population of) ALK-positive patients, Dr. Camidge led us through the second part of the program. His focus was on the practical implications from here: with a newly approved therapy of XALKORI tied to a rather uncommon molecular marker, who should we be screening for it? And what are the options for these patients after they develop acquired resistance to XALKORI?
Here is the presentation by Dr. Camidge in audio and video podcast format, along with the associated transcript and figures for the program:
We'll soon have the question and answer session from this webinar program available as a podcast for you. Between now and then, I'll next be moving from Ross to a newly-identified mutation called ROS-1 and worked on largely by...wait for it...
Dr. Ross Camidge.
Special thanks to the LUNGevity Foundation for partnering with us to make this program and all of our lung cancer-related activities possible.
Please feel free to offer comments and raise questions in our
discussion forums.
Join The conversation